The Porter House Hotel Sydney - MGallery
The bespoke, luxury 5 star Porter House Hotel Sydney by MGallery, is nestled amongst the eclectic mix of heritage and modern buildings in the heart of Sydney's CBD. You will find The Porter House Hotel is in close proximity to many of Sydney's attractions, Hyde Park, Australian Museum, Darling Harbour, Capitol Theatre, and rail links to the airport and Circular Quay. Where rich history meets modern elegance the Porter House Hotel is a journey of discovery for the senses and a place to meet and explore.
Event Rooms:

7

Guest Rooms:

122

Largest Capacity:

100

Largest Room Size:

73m2

ALLSAFE Approved
Four levels of dine and drink experiences are ready to explore.
Located in the heart of the CBD, Porter House is the ideal venue for your next retreat, conference, private party, cocktail soirée – or any type of event. Designed in modernity yet steeped in the city's history, our new private dining and event spaces are flexible and can accommodate your function requirement. Whether you want something moody, engaging, energising or a place of focus, you'll find it here.
View our 360 degree videos of all event spaces on the Porter House website
https://theporterhouse.com.au/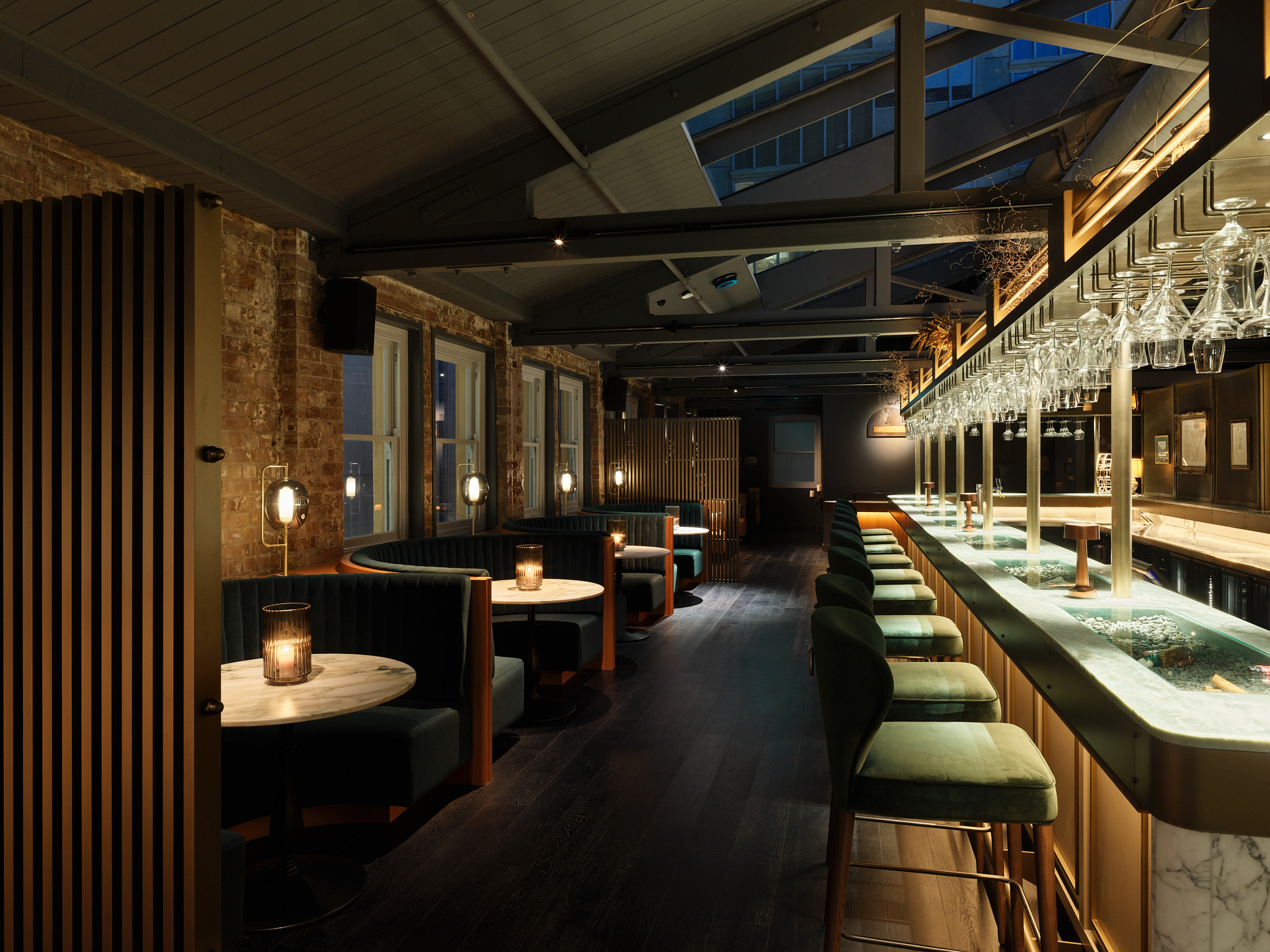 Similar Hotels
Location:

castle hill

Event Rooms:

4

Largest Capacity:

200

Largest Room Size:

182m²

Guest Rooms:

97

Location:

warwick farm

Event Rooms:

23

Largest Capacity:

900

Largest Room Size:

600m²

Guest Rooms:

144

Location:

sydney olympic park

Event Rooms:

9

Largest Capacity:

510

Largest Room Size:

414m²

Guest Rooms:

177